1. Go To RD pawnshop or M. LHUILLIER
2. Fill up KYC form and withdraw Form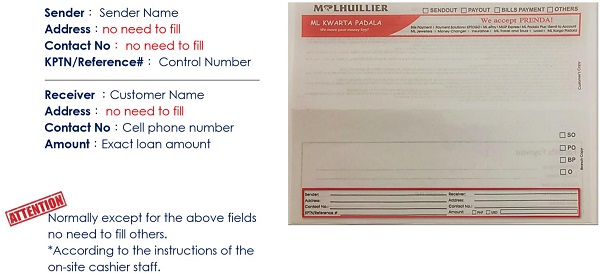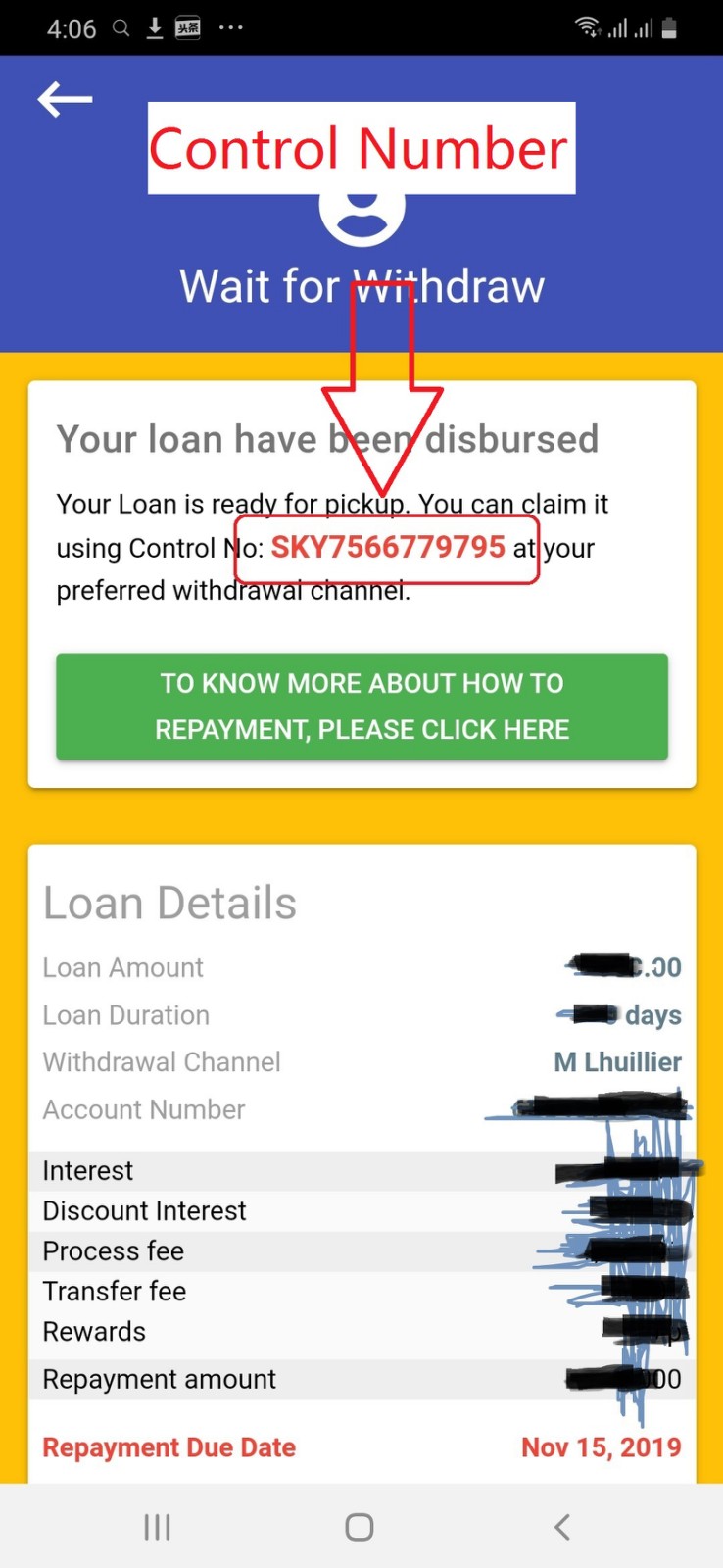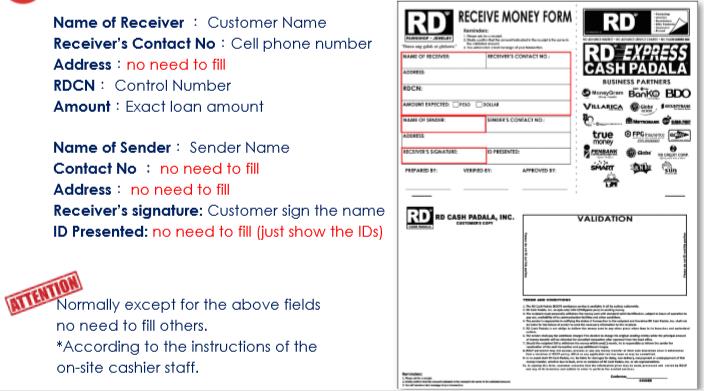 3. Apply form to cashier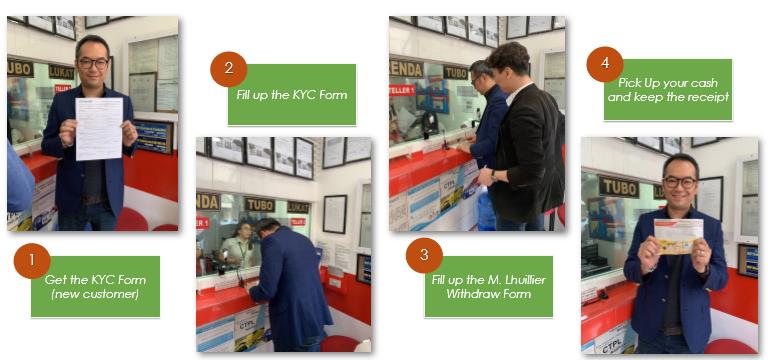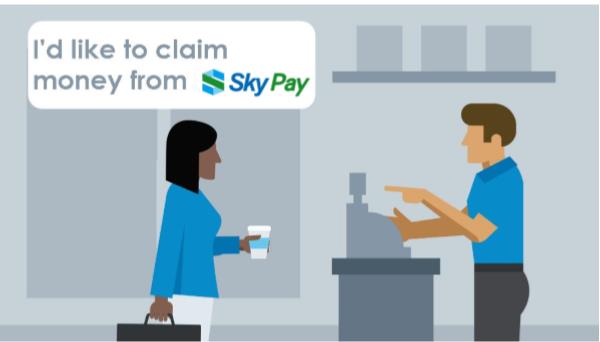 4. Present 2 valid IDs
Frist ID ➢ Provide apply loan of Identification id card to cashier to claim money.
Second ID ➢ Prepare the second Identification id card for backup incase cashier ask beneficiary to provide it. ➢ Sometimes cashier will doubt the legality of id card or id card has damage, the cashier will ask for the second id card to verify.
About Valid IDs you can reference to below of url,
M. Lhuillier http://www.mlhuillier.com/frequently-asked-questions/valid-ids/
Can't claim money
1. Beneficiary can't claim money because the cashier said the control number is invalid !!
Ans : More than 90% of reason is beneficiary doesn't exactly tell cashier the remittance is from SKYPAY
2. Beneficiary exactly tell the remittance is from SKYPAY, Why they still can't claim money?
Ans : Sometimes the cashier doesn't trust the beneficiary. They might be said the control number is invalid to use as an excuse. When you meet this situation, please ask beneficiary to call our customer service to get help, our staff will call to beneficiary to assist them to claim money.
MLuillier Pick Up Cash Customer Service No.
0947 999 0337
0947 999 2721
0947 999 0522
0917 871 2973
Pick Up Cash Customer Service No.
Smart:
0999 590 3040
0999 590 3042
Globe:
0927 558 0141
0927 558 0175